SWIMMING LESSONS IN PAPAMOA AND TAURANGA
Contact us today and have your children learn to swim in a fun, positive and encouraging swim school in Papamoa Beach, Tauranga.
Get in the water with us!
​
Learn More
Turtle Swim School offers swimming lessons in Papamoa and Tauranga. Our summer classes run from our salt water, heated, outdoor pool in Papamoa Beach. In winter you can find us at Toiohomai Aquatic Centre, Tauranga.  Squads run year round at Toiohomai Aquatic Centre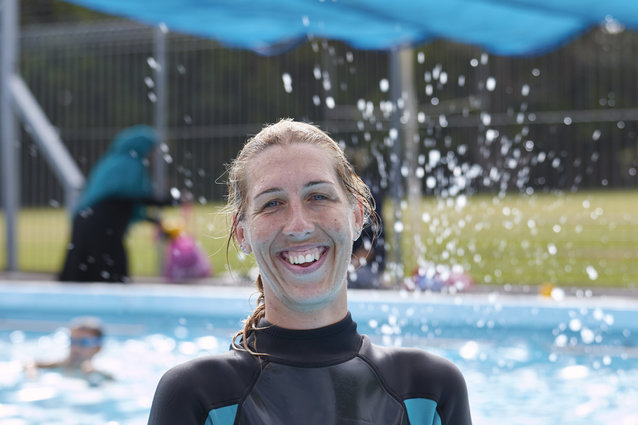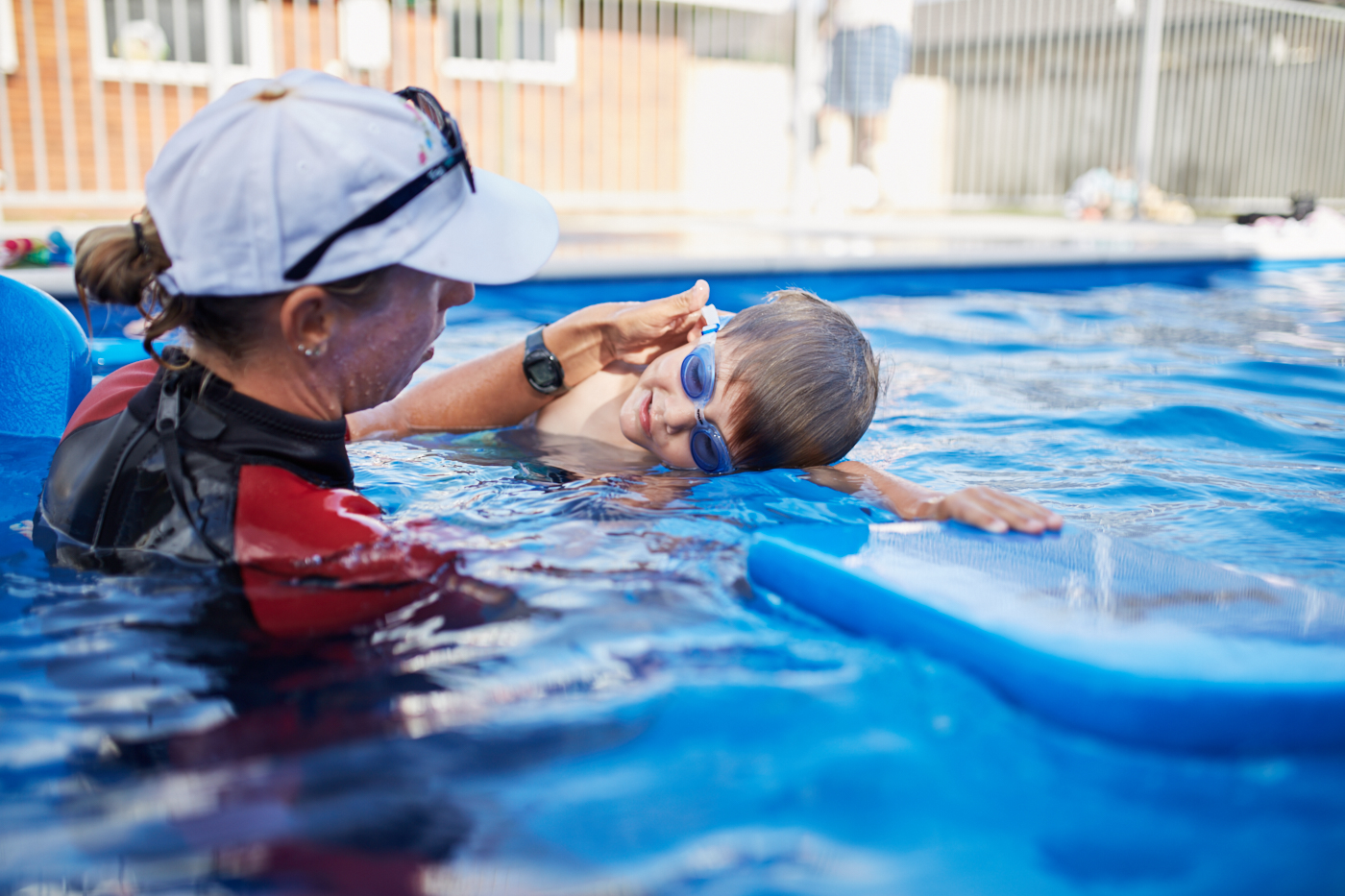 At Turtle Swim School, children are taught to swim in a positive and friendly environment, using a range of songs, games and toys. Children are encouraged and rewarded to ensure they grow their confidence in and around water.
Lessons range from baby swimming classes, up to school age children who are competent swimmers and need help with their technique in our squad classes.
Head teacher and founder Helene Aitchison has over 20 years experience as a swimming instructor, teaching the Learn to Swim  and Keep Fit adults programmes, both which bring specialist 1:1 swimming lessons for children and adults.
Helene is the winner of the 2019 Aust Swim Teacher of Swimming and Water Safety.
Learn to swim in a purpose built, outdoor, heated, salt water pool in summer
and Toiohomai Aquatic centre in winter.
Put your trust in Helene, who has had over 20 years experience, and is passionate about teaching all ages to learn to swim.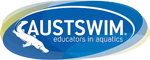 LEVELS AND CLASSES
A guide to our swimming lesson levels and what each class will work on during the term.
PRICING
Check out our affordable pricing for swimming lessons in Papamoa and Tauranga.
DATES AND LOCATIONS
Our locations change through the summer and winter seasons. Find out about our locations and dates for the year.
BOOK LESSONS
Enquire about availability and book in your swimming lessons.

SWIMMING LESSONS IN PAPAMOA + TAURANGA
Turtle Swim School offers affordable swimming lessons in Papamoa and Tauranga. You or your children will learn to swim with an award winning, highly experienced and qualified swim teacher.
Book in or enquire to start your swimming journey with Helene!
CALL US
0211024184  or 
07 572 5030
WHERE WE ARE
Our swimming lessons run from:
• 120 Pacific View Road, Papamoa, Tauranga
• Toi Ohomai Aquatic Centre, 70 Windermere Drive, Poike, Tauranga